Seltec TM-13HA Compressor Body - Without Clutch
Feel free to browse our compressor body list the one your looking for. Need help or do you have a question about one of our products? Please call us toll free at 1-800-726-2310 or fill out our parts request form and we'll do our best to assist you.
---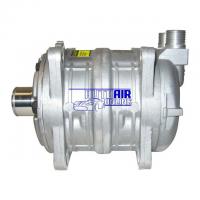 Genuine Seltec TM-13HA Compressor - Body Only
New Ear Mount Style Compressor - Without Clutch
Integrated Vertical O-Ring Fittings
Includes O-Rings
Free Shipping
1-Year, Unlimited-Mileage Warranty
Read more...
$185.00
List Price: $257.14
You Save: -$72.14